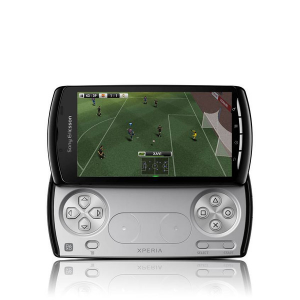 8 November 2011, London, UK – Sony Ericsson today announced that Pro Evolution Soccer 2012 (PES 2012), the latest title in KONAMI's renowned football series, has launched on Xperia™ PLAY.
PES 2012 features improvements from its predecessor, PES 2011, including enhanced player AI, speed, animation and physics, as well as optimised PlayStation® Certified controls to provide the fullest gameplay experience. Announced features of the title have already been well received by fans and reviewers alike.

PES 2012 will also be exclusively licensed by UEFA, featuring the UEFA Champions League, The UEFA Europa League and the UEFA Super Cup.

"PES 2011 was a popular title on the Xperia™ PLAY and demonstrated just how much value the dedicated game controls can bring to sports titles, where skills and technique need controls that allow that extra responsiveness," commented Tim Harrison, Head of Content Marketing & Strategy at Sony Ericsson. "PES 2012 is another step up in this legendary football franchise, and demonstrates our commitment to building an outstanding games ecosystem for Xperia PLAY.

"The wealth of new features and improved graphics and gameplay makes PES 2012  an exciting prospect for PES fans, old and new," said Philippe Rapin, Head of Mobile at Konami Europe. "We're looking forward to working with Sony Ericsson and bringing this next iteration of this famous franchise to the Xperia™ PLAY."

Xperia™ PLAY is proving to be an attractive platform for games developers, from both a usage and download perspective. 80* per cent of owners of the device are playing games at least once per day (eight times more than on other leading smartphones), with 75** per cent of downloads being premium paid for content against the industry average on other top end handsets of 25 per cent.

PES 2012 will enjoy a short exclusive on Xperia™ PLAY before being launched on other Android devices.