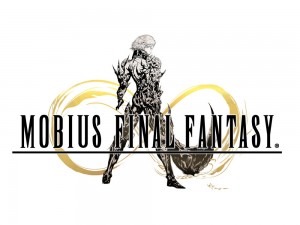 LOS ANGELES (Dec. 1, 2016) – SQUARE ENIX® is bringing the holiday spirit to MOBIUS FINAL FANTASY®, offering a number of campaigns and gifts to players throughout December. Players can also receive bonus items through the Welcome Back Campaign and in-game events detailed below.

Welcome Back Campaign (Dec. 1 – Dec. 30) – Through the month of December, active players will receive a bonus prize of 20 Ability Tickets, used to purchase Ability Cards. New players who complete the first chapter of the tutorial and returning players logging into their account for the first time in 30 or more days will receive the "Mobius Gift Box," which contains exclusive prizes.

Free Summon Campaign (Dec. 1 – 20) – A prize tier will be assigned based on the combined number of new and returning users accessing the game from December 1 to 20. Depending on the total number of players, all users may to earn up to eight free summon draws. Starting December 24, players will be able to draw for free, once per day, until all free allowances have been used. Full details on prize tiers may be found on the MOBIUS FINAL FANTASY holiday page.
Holiday Webpage Share Campaign (Dec. 1 – 20) – Players will also have the chance to win additional rewards, depending on the number of times the holiday webpage is shared on social media through a "Share" button on the page. All players have the chance to receive up to 30 Ability Tickets, the rare upgrade material Growstar and other luxurious prizes if the number of shares reaches the maximum target of 150,000.
MOBIUS FINAL FANTASY is available as a free download (with in-app purchases) from the iTunes Store® and Google Play™.
Related Links: