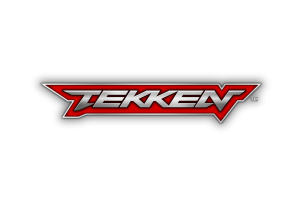 BANDAI NAMCO Entertainment America announces today that TEKKEN, one of the most successful fighting game franchise ever created, is going mobile. The game is going to be available today as a Soft Launch in Canada on iOS* and Android devices – and pre-registration has opened starting today on the official www.tekken-mobile.com website. In the months ahead, as more people pre-register for the game, more rewards and in-game contents will be available for the Global Launch.
In TEKKEN mobile, players can collect over 100 characters with unique fighting styles, upgrades and unlock unique special moves for each fighter, create their own personal style and adapt it depending on the opponent. Players can also access challenging game modes like:
STORY MODE

– In this game mode, players will create a team of 3 fighters helping Kazuya Mishima and Nina against a powerful enemy: the Revenant – a new character created exclusively for the mobile version of TEKKEN. The game will lead players into battle through a map-based campaign featuring unique encounters with specialized and powerful bosses. This mode offers the chance to build specialized teams to take down unique missions and explore dynamic battle maps to collect rewards and glory.

DOJO CHALLENGE – This Online VERSUS battle will let players compete against friends and the community, record and upload their own in-game fighting styles into the AI of their dojo to defend it and prove that they are the best.
LIVE EVENTS – Players will experience new live events that are updated with daily, weekly and monthly rotating content. Players can access special themed events with unique experiences and encounters and Special Events with rare characters and content.
TEKKEN includes an intuitive, deep combat system featuring fighting techniques from all around the world for an incredible on the go experience. 
GET READY FOR THE NEXT BATTLE and pre-register on www.tekken-mobile.com, join the official community on reddit.com/r/TekkenMobile, keep up with the latest TEKKEN news via facebook www.facebook.com/TekkenAmericas  and don't forget to tweet your fights on @TEKKEN
{youtube}yNm1h7mdE5g{/youtube}