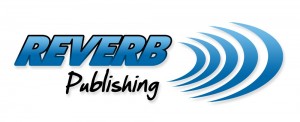 Reverb Becomes First Ever Digital Publisher to Secure UE3 Site License
San Francisco, CA – March 05, 2012 – Reverb Publishing announces that it has entered into a site licensing agreement for use of Epic's award-winning Unreal Engine 3 (UE3). Under the agreement, developers that sign with Reverb Publishing – the world's leading dedicated digital game publisher – will now be able to harness the power of Epic's industry-leading video game engine along with Reverb's digital publishing program designed for PlayStation®Network, Xbox LIVE® Arcade for the Xbox 360® video game and entertainment system from Microsoft, PC and Mac downloadable titles, iOS and Android platforms.

This agreement makes Reverb the first dedicated digital publisher to secure a site license agreement for UE3, and it provides all development teams working with Reverb Publishing full source code access to the latest UE3 technology and Epic's world-class technical support.

"The Reverb publishing model has always been about allowing developers to make game creation their uninterrupted focus," said Doug Kennedy, president and CEO, Reverb Publishing. "By securing such liberal access to the Unreal Engine, we can now offer our development teams the world's best game engine, coupled with a business model which provides them complete support for their titles, without losing ownership of their intellectual property and without the lopsided deals cut by many of the traditional publishers."
Unreal Engine 3 was the same technology used to create Reverb Publishing's first title and mega hit Dungeon Defenders, developed by Trendy Entertainment, which recently surpassed 1 million paid downloads on PSN, XBLA and PC.

"This license with Reverb ensures more Unreal Engine development teams are supported with the type of launch programs independent studios need to have a successful digital title," said Joe Kreiner, North American licensing manager, Epic Games. "It's important for Epic to do more than simply license our tech; we are always looking for opportunities to help indie developers successfully bring their creations to market."

"This UE3 site license gives Reverb another tool we can add to our menu of services for independent developers," said Katie Morgan, vice president of business development, Reverb Publishing. "In many cases, developers find themselves struggling to provide their title with production, public relations and marketing support from Sony and Microsoft. Reverb offers a program flexible enough for developers of any size, from the indies starting with UDK to mature studios looking to establish more freedom from traditional publishing shackles."

Reverb Publishing welcomes independent developers to join its growing roster of amazing digital titles, including Dungeon Defenders, Black Knight Sword, Jeremy McGrath's OffRoad, JAM Live Music Arcade, Sanctum 2 and many others.