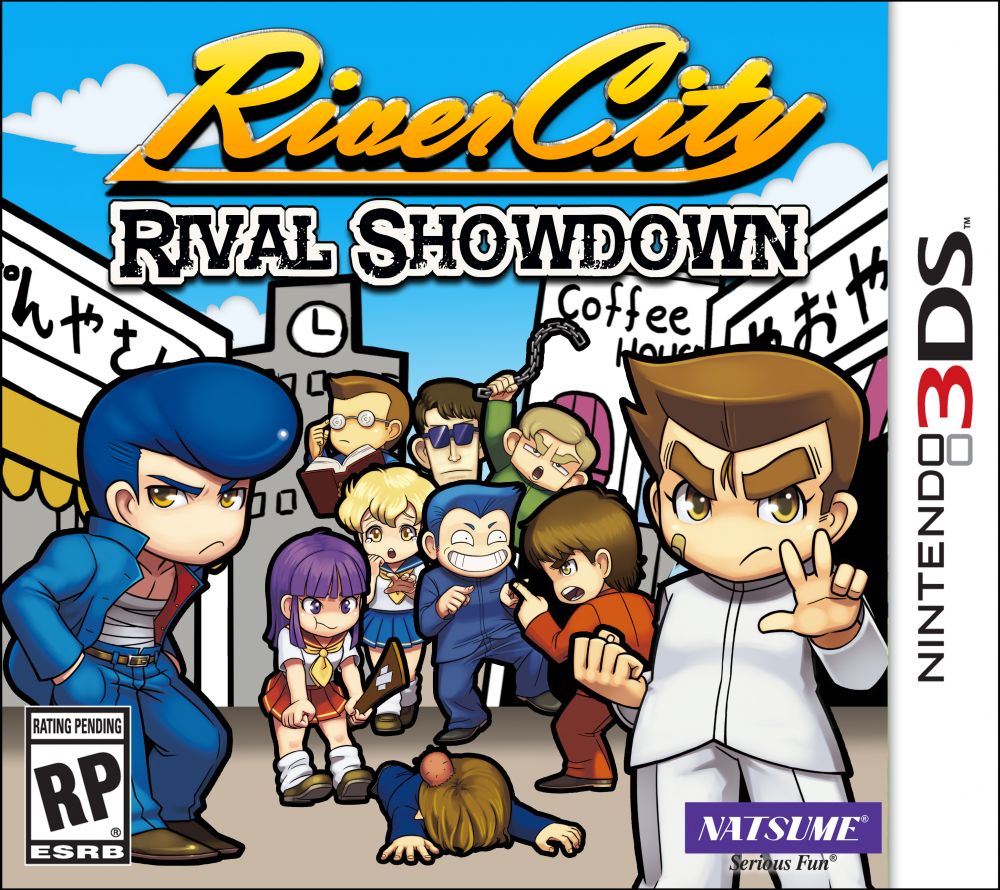 River City: Rival Showdown Launches On 3DS Digitally and In Stores Today

Limited Edition Keychain Gift with Purchase Included With Retail Version

Burlingame, CA – November 21, 2017 – Natsume, Inc., a worldwide developer and publisher of family-oriented video games today released River City: Rival Showdown for Nintendo 3DS digitally and at retail with an MSRP of $29.99.
A limited edition River City: Rival Showdown Riki keychain gift with purchase is included with retail versions: https://www.amazon.com/River-City-Showdown-Limited-Keychain-Nintendo/dp/B076B8Q6CH

"Natsume is proud to continue the Kunio-Kun legacy with River City: Rival Showdown and welcome players back to the city and its residents in a brand-new way!" said Hiro Maekawa, President and CEO of Natsume. "Rival Showdown is a big milestone for the Kunio-Kun series as it marks the 30th anniversary for the series and it evolves the franchise in a major way."

River City: Rival Showdown, known in Japan as Downtown Nekketsu Monogatari SP, celebrates the Kunio-Kun series' 30th anniversary by taking the original story of River City Ransom and adding multiple story paths and endings as well as a dynamic fighting system that evolves the Kunio-Kun series in a new, exciting direction!

One night, Kunio is attacked by two mysterious individuals. On top of that, Riki's girlfriend has disappeared, and it's up to Kunio to find out the truth! Kunio has just 3 days to unravel the mystery, and he'll need your help to take down all who stand in his way. Take on some familiar faces from the River City games and meet new ones in this fast-paced beat-'em-up RPG.

River City: Rival Showdown features:
Different Story Paths and Different Endings
A Day and Night Cycle
Bonus Double Dragon Fighting Game Included
Super Special Moves, Such as Turbo Stone Hands
2 Player Local Co-Op Play
Multiple Difficulty Levels

Players can follow the latest news for all of the beloved Natsume franchises at www.natsume.com and by scooping all of the latest Natsume updates, contests, screen shots and more at www.natsume.com/facebook and www.twitter.com/natsume_inc.