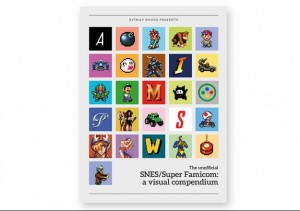 Some consoles sold more units. Later consoles brought superior graphics. But no console captured the hearts and minds of generations of gamers like the Super Nintendo Entertainment System!
When it launched in the early 90s the SNES (Super Famicom in Japan) fought off heated competition from the likes of the SEGA Mega Drive to became the best selling console of the 16-bit era. Bright, crisp graphics created the perfect platform for some of the most imaginative games of all time!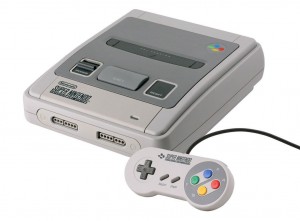 Even as 32-bit consoles appeared on the scene, the popularity of the SNES refused to wane. Its legacy continues even to this day - with the SNES Mini capturing the hearts of gamers twenty eight years later in 2018. Meanwhile, the iconic SNES controller is an image that has become synonymous with retro gaming around the world.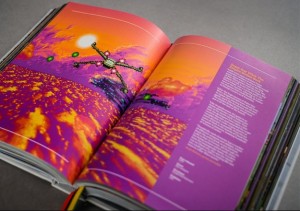 Now SNES/Famicom: A Visual Compendium explores the stunning visuals of the games, product design and artwork of the Nintendo SNES/Super Famicom. A proper celebration of this iconic machine and its endless list of classic games - incuding Super Mario, The Legend of Zelda, Star Fox & more!
 
Incredible Visuals and Unique Insights
 
First and foremost - this book is your visual companion as you delve into the SNES/Super Famicom world. Guarunteed to stir up excitement and nostalgia, the book will whisk you on a journey back in time to some of the games you've always loved... and others you may have forgotten!
 
But don't let the beautiful visuals distract from the game reviews, features and insider interviews placed throughout the book. These succinct nuggets of information give you an unique insight into the games and developers that helped elevate this incredible platform the status it enjoys to this day.
Unrivalled Print Quality Brings Classic Games to Life
 
SNES/Famicom: A Visual Compendium measures 170mm x 230mm and is printed lithographically to the highest standards. This ensures that colours in the book are really vibrant and pages have a high-quality, luxurious feel to them. This hardback edition also features Famicom coloured bookmark ribbons - just one example of the incredible attention to detail!
 
Arriving securely in a spot varnished cover and a spot varnished protective dust jacket - this book won't only take pride of place on your coffee table, it'll stand up to years of people being unable to resist a flick-through!
 
Features
Extensive collection of SNES/Super Famicom visual
Produced using the highest quality print techniques
Includes interviews, game reviews and features
Over 500 pages in length
Ideal collectors item or retro-gaming gift
SNES/Super Famicom: A Visual Compendium is available now from FunstockRetro.co.uk!