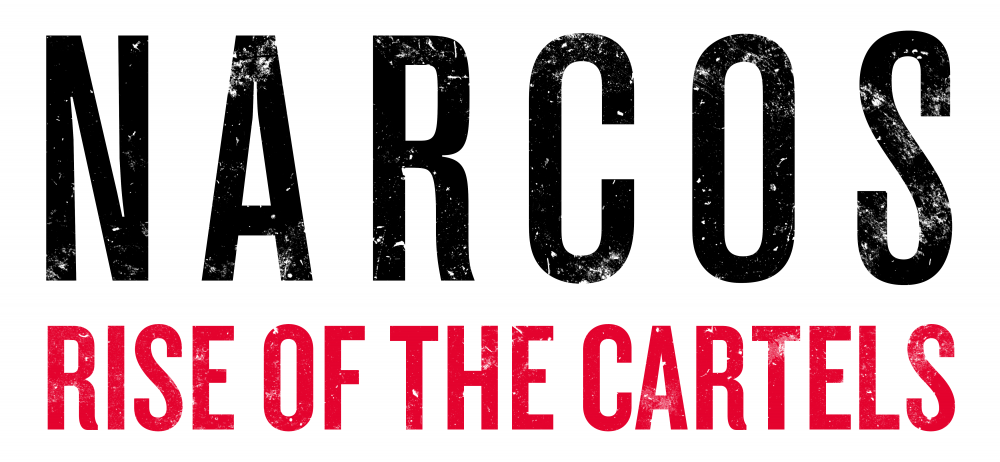 Players take on the role of the DEA or the Medellin Cartel in this brutal, turn-based action strategy game based on Gaumont's Global Hit Series "Narcos"
London, United Kingdom - November 15th, 2018 - Publisher Curve Digital, in collaboration with Gaumont and developer Kuju, announced today, the Q3 2019 release of Narcos: Rise of the Cartels, a new game for PC's and consoles based on Gaumont's Emmy® and Golden Globe nominated hit series, Narcos. A newly launched teaser trailer reveals that Narcos: Rise of the Cartels will follow the events of the first season of Narcos, in a story narrated by El Patron himself, where players will take the role of the Medellin Cartel or the DEA in a tactical turn-based action adventure.

Narcos: Rise of the Cartels teaser trailer
"Narcos: Rise of the Cartels is a hugely exciting prospect for us," said Rosemary Buahin, Marketing Director of Curve Digital. "We love the show and have ensured that our game stays true to the source material, from the locations, to the characters, the clothes, the iconic music and more. We think that the action-packed, turn-based strategy gameplay lends itself perfectly to the world of Narcos."
"Curve Digital and Kuju have taken a deep dive into the phenomenon that is Narcos and how it's incredible stories are told to give fans an authentic experience to interact with the brand," said Tim Stephen, Head of Business and Legal Affairs, Gaumont. "From the frantic action that comes from acting as a DEA agent or a Cartel leader, Narcos: Rise of the Cartels gives players the thrilling sensation of being the hunter or hunted as they delve into the minutiae of each operation."
"Working with the Narcos licence has been an incredible experience so far for the team at Kuju," said Matt White, Head of Studio at Kuju. "As creators, having such an evocative and multi-layered world to play around in gives us the ability to tell incredible stories and create awesome gameplay opportunities. We are incredibly proud of Narcos: Rise of the Cartels and hope that it will resonate with fans of the series and of the turn-based tactical genre."
Curve Digital is the publisher of Narcos: Rise of the Cartels, developed by sister company Kuju with the Unreal Engine. Curve Digital secured video rights to develop the first video game based on Narcos earlier this year. The deal was brokered by Evolution USA, LLC on behalf of Gaumont.
About Curve Digital
Curve Digital is one of the world's leading publishers of games on PC and consoles. Since 2013, the company has been working with some of the world's best game developers to help bring their games – from indie hits like Dear Esther to the likes of the million-selling Human: Fall Flat - to the broadest possible audiences all over the world. In 2017 Curve Digital was recognised by the celebrated Develop Industry Excellence Awards as 'Publishing Hero' and in 2018 was crowned the 'Indie Games Publisher of the Year' at the MCV Awards. Most recently, Curve Digital has been shortlisted for the 'Publishing Hero' at the 2018 Develop Industry Excellence Awards.
www.curve-digital.com
About Gaumont
Formed in 1895, Gaumont is the first and oldest film company in the world, with offices in Paris and Los Angeles. In the past few years, the company's release schedule has continued to increase across film and television production, in both the French and English languages.
The film library now encompasses over 1,100 titles, including films from such prestigious directors as Luc Besson, Matthieu Kassovitz, Francis Veber, Jean-Jacques Beineix, Federico Fellini, Maurice Pialat, Jean-Luc Godard and, most recently, Toledano and Nakache for The Intouchables, the highest-grossing French-language movie ever with more than $450 million in revenues to date.
Gaumont produces and distributes high-quality TV programming worldwide. Key drama series include the award-winning Narcos for Netflix; the critically acclaimed Hannibal, winner of "Best Series" (Festival of Fiction TV); The Frozen Dead; The Art of Crime; and Nox, among many others.
The animated catalog comprises over 800 half-hours, broadcast in more than 130 countries. Current productions include the preschool musical series Do, Re & Mi, an Amazon Original, featuring original tracks performed by Kristen Bell (Disney's Frozen), Jackie Tohn (Glow, American Idol) and other surprise guests; Noddy: Toyland Detective, co-produced with DreamWorks; Trulli Tales; Belle & Sebastian; and Furiki Wheels. For adults, season three of F is for Family is in production for Netflix
About Kuju
Kuju is a division of Curve Digital Entertainment and the Catalis Group, run by CEO Dominic Wheatley. One of the world's longest-established 'work for hire' development studios, Kuju has over 20 years of experience encompassing 125 titles, and has produced titles for the world's largest publishers including Sony, Nintendo, Microsoft, Activision, Disney and Ubisoft.
www.kuju.com