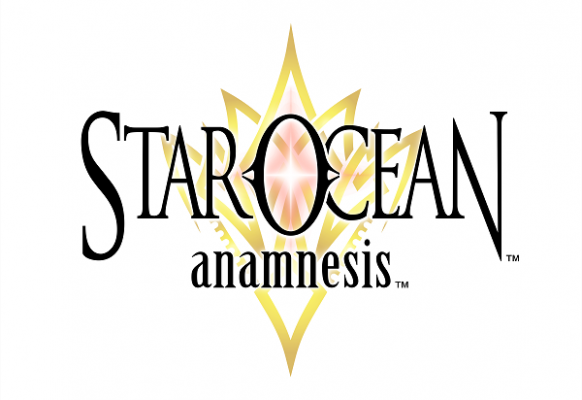 2B, 9S, and A2 Cross Into the World of STAR OCEAN: ANAMNESIS
LOS ANGELES (Nov. 13, 2018) – Today, the SQUARE ENIX® hit mobile game STAR OCEAN®: ANAMNESIS™ begins its highly anticipated NieR:Automata™ collaboration. Fan-favorite character 2B, who was previously available in-game for a limited time, is back along with her cohorts 9S and A2. In addition to each character receiving a custom STAR OCEAN: ANAMNESIS 3D model, each has also received a new 2D illustration, which is viewable in-game.
Through November 27, 2018, players can add the iconic androids 2B, 9S, and A2 to their roster through a limited-time character banner. 2B, a 5-star Ace Attacker, excels in short-range combat, while 9S, a 5-star Ace Sharpshooter, can use his heightened speed and agility to evade enemy attacks. A2, a 5-star Ace Defender, is also capable of dishing out great damage during her RUSH mode, and can recover her and her party's AP when evading an enemy. A2's Great Swords and 9S' One-Handed Sword (Type-3 Sword) are available for the first time in-game with their addition.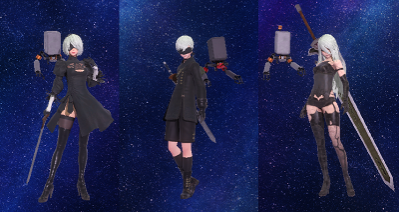 Players can also challenge the Tomb of Remembrance during this period to obtain special NieR series gear, including the Virtuous Contract one-handed sword and Emil Mask accessory. By logging in daily all players can earn generous rewards, including a 5-star Weapon Ticket, a 5-star Character Ticket, a 5-star Ace Character Ticket, and more, on top of normal login bonuses. The chance of a character enhancement being a 'Great Success' is also greatly increased during this collaboration period.

Furthermore, viewers can learn more about the new NieR collaboration content in STAR OCEAN: ANAMNESIS via the SE Mobile Community Stream, beginning at 1:00 p.m. PST on Wednesday, November 14, 2018. During the first portion of the stream, SQUARE ENIX members will be joined by Kira Buckland and Kyle McCarley, the voices of 2B and 9S respectively in NieR:Automata and STAR OCEAN: ANAMNESIS, to challenge the Tomb of Remembrance. During the second portion of the stream, Global Producer Takaaki Kai will discuss the background of the collaboration and play multiplayer matches with the community. Viewers can tune into the stream here: https://www.twitch.tv/squareenix.

Additionally, new players can take advantage of the Welcome Aboard Campaign simply by creating an account by 11:00 p.m. PST on November 26, 2018. These new players will be treated to 2,000 Gems, a 5-star Ace Character Ticket, three 5-star Character Tickets, a 5-star Weapon Ticket, and more, enabling them to jump right into the action alongside more experienced players.

STAR OCEAN: ANAMNESIS is an all-new chapter in the STAR OCEAN saga and is now available on the App Store® and on Google Play™ for free download with in-app purchases.