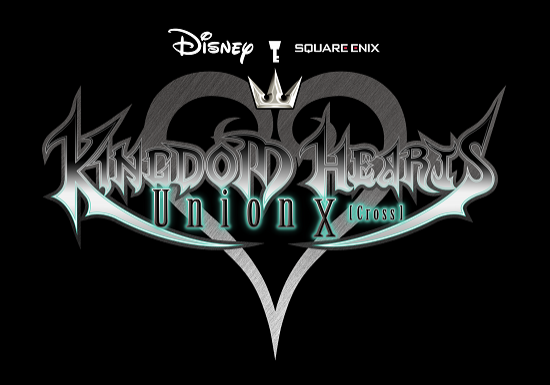 Year Long Celebration Arrives To Popular Mobile Title with Limited Time Content
LOS ANGELES (Nov. 16, 2018) – SQUARE ENIX® and Disney are bringing Mickey Mouse's 90th birthday festivities to the hit mobile game, KINGDOM HEARTS Union χ[Cross]. The celebration begins today and continues through early December with the following special in-game activities and promotions:
New HD King Mickey Medal – Now through November 26, 2018, players can add a brand new Mickey themed Medal to their collection through a limited-time banner.
Mickey Mouse Quiz – From November 18 through November 30, 2018, players can earn 1,000 Jewels by testing their knowledge of Mickey Mouse in a new in-game event.
Hidden Mickey Event – From November 18 through November 24, 2018, players can hunt for the hidden Mickeys concealed in various stages to earn rewards.
Mickey and Minnie Mouse Avatar Boards – Keyblade wielders can customize their avatars and dress up as the iconic duo with the limited-time return of popular Mickey and Minnie-themed avatar boards. The outfit pieces and accessories are available for a discount and can be purchased with in-game currency from November 18 through December 2, 2018. Additionally, new Fantasia Mickey avatar parts are also available in-game now through November 24, 2018.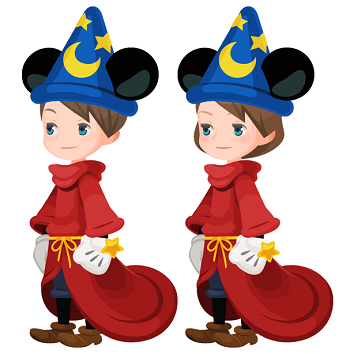 Fantasia Mickey Avatar Parts
To commemorate Mickey's special milestone, SQUARE ENIX released a trailer earlier this year that compiled King Mickey's key appearances throughout the KINGDOM HEARTS franchise.
Fans eager to continue the celebration can visit 'Mickey: The True Original Exhibition' in New York City, a 16,000 square-foot interactive pop-up art exhibition for Mickey's 90th birthday. The exhibition is currently open until February 10, 2019, and features an exclusive Mickey Mouse art piece by KINGDOM HEARTS Franchise Director, Tetsuya Nomura. Additional details can be found here: https://sqex.link/celeb6755f.
 
About KINGDOM HEARTS Union χ[Cross]
With over eight million players worldwide, KINGDOM HEARTS Union χ[Cross] players uncover story elements from the earliest parts of the series' history, as well as from the highly-anticipated, upcoming KINGDOM HEARTS III. Players can create their very own Keyblade wielder and adventure through Disney worlds with beautiful and stylized art, while interacting with a rich cast of memorable Disney characters. The game now features a player vs player (PvP) mode for players to play with friends and compete for a position on the leaderboards and a chance to win rewards.
 
This game is available now as a free-to-play app (with in-app purchases) through the App Store for iPhone and on Google Play for Android devices.
 
About Square Enix, Inc.
Square Enix, Inc. develops, publishes, distributes and licenses SQUARE ENIX®, EIDOS® and TAITO® branded entertainment content throughout the Americas as part of the Square Enix group of companies. Square Enix, Inc. is affiliated with a global network of leading development studios such as Crystal Dynamics® and Eidos Montréal™. The Square Enix group of companies boasts a valuable portfolio of intellectual property including: FINAL FANTASY®, which has sold over 142 million units worldwide; DRAGON QUEST®, which has sold over 76 million units worldwide; TOMB RAIDER®, which has sold over 67 million units worldwide; and the legendary SPACE INVADERS®. Square Enix, Inc. is a U.S.-based, wholly-owned subsidiary of Square Enix Holdings Co., Ltd.
 
More information on Square Enix, Inc. can be found at https://square-enix-games.com.