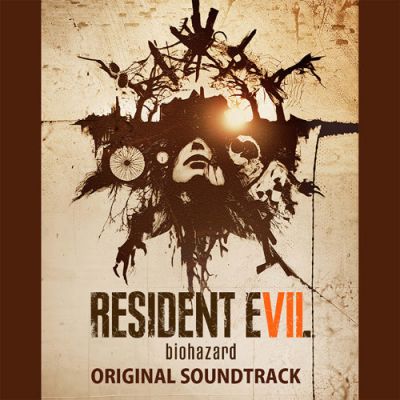 SUMTHING ELSE MUSIC WORKS AND CAPCOM RELEASE RESIDENT EVIL® 7 BIOHAZARD ORIGINAL SOUNDTRACK  
New York (January 31, 2017) - Sumthing Else Music Works, the premier record label dedicated to releasing video game soundtracks, today announced that the official soundtrack for Resident Evil® 7 biohazard is now available digitally from Amazon, iTunes, Sumthing.com, and other music services. The Resident Evil 7 biohazard Original Soundtrack features two and a half hours of original music from the latest major entry in the renowned Resident Evil® series.
Set in modern day rural America and taking place after the dramatic events of Resident Evil® 6, players experience the terror directly from the first person perspective. Resident Evil 7 embodies the series' signature gameplay elements of exploration and tense atmosphere that first coined "survival horror" some twenty years ago. 
Featuring haunting acoustic explorations and dark aleatoric soundscapes, the Resident Evil® 7 score was created by Capcom composers Akiyuki Morimoto, Miwako Chinone and Satoshi Hori as well as music from US composers Cris Velasco, Brian D'Oliviera and Michael A. Levine. Music samples are available at Sumthing.com.
Resident Evil 7 sets a new course for the Resident Evil series as it leverages its roots and opens the door to a truly terrifying horror experience. A dramatic new shift for the series to first person view in a photorealistic style powered by Capcom's new RE Engine, Resident Evil 7 delivers an unprecedented level of immersion that brings the thrilling horror up close and personal. 
For more information on Resident Evil 7 biohazard, visit www.capcom-unity.com.
For more information on Sumthing Else Music Works and its complete catalog of video game soundtracks, visit www.sumthing.com, like us at Facebook.com/SumthingElseMusicWorks and follow us on Twitter @SumthingDigital.