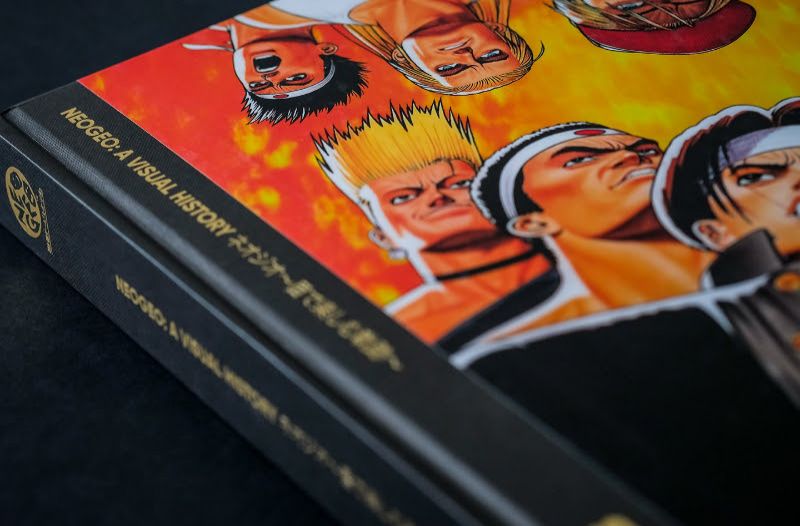 This spectacular NEOGEO Art Book takes you back to when arcade gaming really came home! A time when gamers could finally experience the thrill of the arcade in their living room. All thanks the most powerful retro console of the early 90s...   
Introducing - NEOGEO: A Visual History
 
The most powerful games console of the early 90s wasn't made by SEGA or Nintendo. Nothing at the time came close to replicating the true arcade experience - with compromises a-plenty on CPU or graphics. It was down to Shin Nihon Kikaku - or SNK - a small firm from Osaka, who stepped up to the mark and gave us the incredible NEOGEO AES.
 
NEOGEO: A Visual History from Bitmap Books is visual celebration of all things NEOGEO! Crammed full of beautiful visuals of the hardware, characters and concepts that made the NEOGEO the game-changing console it was. Collated and photographed from all over the world, each visual has been handpicked to appear in this exclusive book - the first officially licensed art book of its kind!
 
Exclusive Interviews
 
Exclusive interviews with key staff integral to the NEOGEO's history lift the lid on what it was like to  work with the iconic console - including producer Yasuyuki Oda, artist Tatsuhiko Kanaoka (Falcoon) and composer Hideki Asanaka (sha-v).
 
High Quality Print 
 
NEOGEO: A Visual History weighs in at a healthy 400 pages in length, A4 in size and available in hardback only. Premium metallic gold ink is used throughout and the binding employs thread rather than glue for extra durability. The book can also open flat, displaying each page's stunning visuals in all their glory!
 
Take a sneak peak inside the pages of NEOGEO: A Visual History below!
Features
Stunning visual history of the NEOGEO
Packed full of character art and pixel art from the most iconic NEOGEO games
Handpicked high resolution photographs of the all-important hardware
Interviews with key staff, integrel to the system's success
Officially licensed by SNK and complete with exclusive licensed content
400 pages in length, following the NEOGEO and SNK right up to present day
A4 Hardback book made with high quality, durable print materials
NEOGEO: A Visual History is available now from FunstockRetro.co.uk!