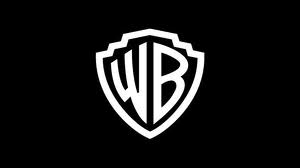 The Fate of Chima™ Rests in Your Hands in the All-New LEGO Videogame Adventure for the Nintendo 3DSTM and PlayStation® Vita
BURBANK, Calif. – June 20, 2013 – Warner Bros. Interactive Entertainment today announced LEGO® Legends of Chima™: Laval's Journey will be available for the Nintendo 3DSTM and PlayStation® Vita handheld systems in Europe on June 21, in North America on June 25, and in Australia on June 26. A Nintendo DSTM version will follow this fall, as will a free-to-play online world, LEGO Legends of Chima™ Online. The new games all complement a line of branded products and TV content based on the LEGO Legends of Chima™ action packed world ruled by eight animal tribes that tells the classic story of good and evil, friendship and family.
"Kids will have a great time embarking on new adventures, living out a fantasy of traveling to captivating worlds and discovering new things," said Tom Stone, Marketing Director, TT Games Publishing. "LEGO Legends of Chima: Laval's Journey offers an entirely new and exciting virtual playground for kids to explore, build, solve puzzles, all the while playing as their favourite Legends of Chima characters."
In LEGO Legends of Chima: Laval's Journey, players embark on an amazing adventure with Laval, the brave warrior and headstrong prince of the Lion Tribe, who is determined to fight for justice. On this epic journey, Laval races to unlock the secret of the legendary triple-CHI armour before his arch-rival, Crocodile King, Cragger, can  manipulate its awesome power to threaten the balance of Chima.
Players leap, swing, fly and fight through 15 levels of intense action and gameplay, all while exploring the vast lands of Chima, discovering and unlocking more than 60 characters, collecting and using a variety of tools, and reaching secret parts of the game to access hidden collectibles.
In addition, players earn points in LEGO Legends of Chima: Laval's Journey that can be redeemed through the Chima Vault, found online at www.lego.com/chima/the-vault, which houses an exclusive reward system. The points give players access to exclusive items that they can use to enhance their experience in LEGO Legends of Chima Online when the online world releases later this year.
Developed by TT Games, LEGO Legends of Chima: Laval's Journey is rated "E10+."
For more information, please visit. LEGO.com/videogames.com.