Halloween is almost here - and Nintendo has nothing but treats for gaming fans. If you're looking for something spine-tingling to play on October 31, here are a few spooky suggestions...
Creepy Canadian Nindies
Developed right here in Canada, these hair-raising Nindies will be sure to keep you spooked!
Crypt of the Necrodancer: Nintendo Switch Edition: Vancouver
Developer: Brace Yourself Games
Available Now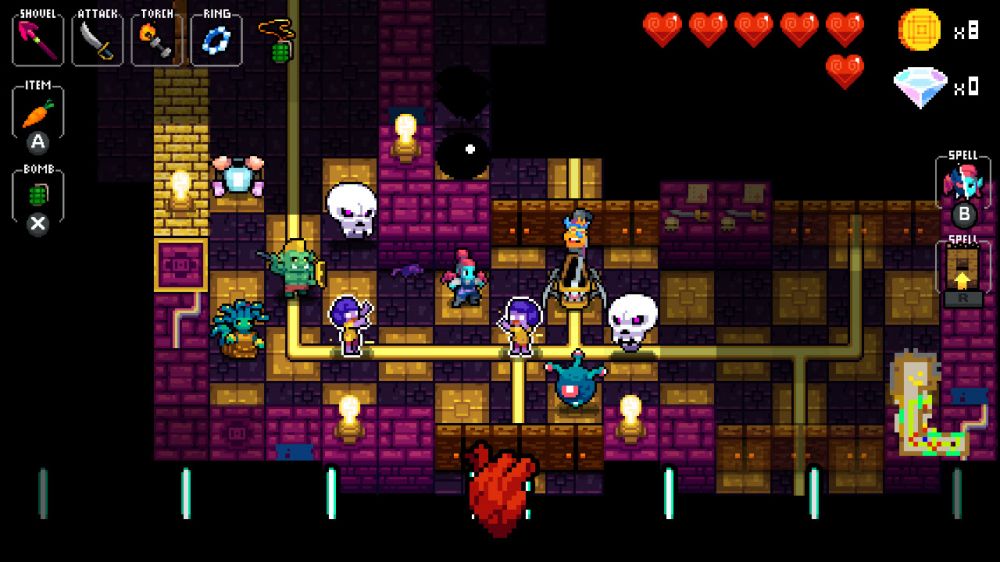 Can you survive this deadly dungeon of dance, slay the NecroDancer, and recapture your still beating heart? Or will you be a slave to the rhythm for all eternity?
Players must move on the beat to navigate randomly generated dungeons and keep their stolen heart beating. Groove to the game's award winning soundtrack by Danny Baranowky and travel deeper into the crypt battling dancing skeletons, zombies, dragons, and more. You can even team up with a friend in local co-op mode! But remember, skill and experience in battle will win the day.
$24.99 in Nintendo eShop
For more information: https://www.nintendo.com/en_CA/games/detail/crypt-of-the-necrodancer-nintendo-switch-edition
Night in the Woods: Winnipeg/Vancouver
Developer: Infinite Fall
Available Now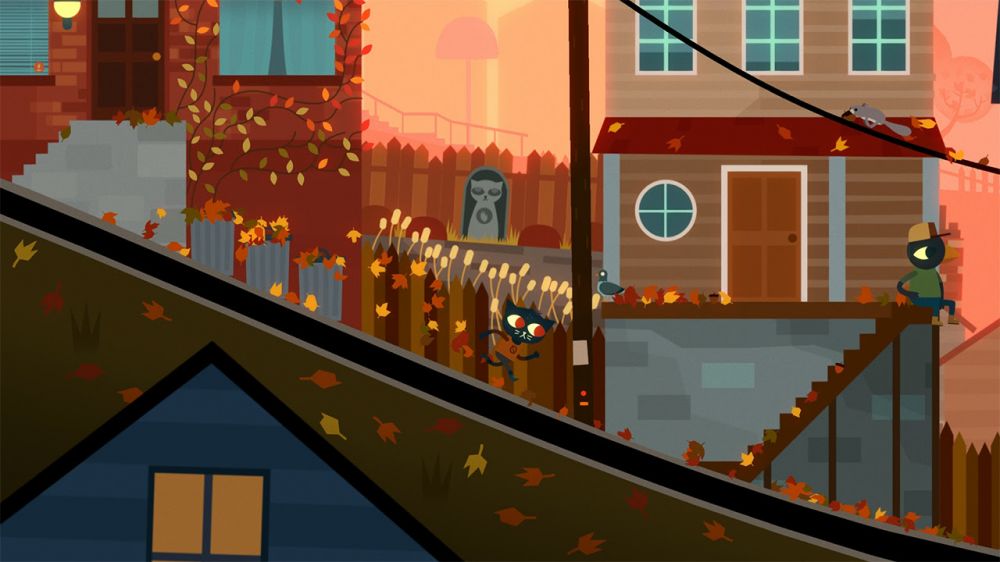 At the end of everything, hold onto anything.
College dropout Mae Borowski returns home to the crumbling former mining town of Possum Springs seeking to resume her aimless former life and reconnect with the friends she left behind. But things aren't the same. Home seems different now and her friends have grown and changed. Leaves are falling and the wind is growing colder. Strange things are happening as the light fades.
And there's something in the woods.
Join Mae on a trip through her hometown - break stuff, play bass, hang out, walk on powerlines, jump between roofs, and discover strange and amazing and terrible things you never asked for. Come home and waste your life away in Possum Springs.
$24.51 in Nintendo eShop
For more information: https://www.nintendo.com/en_CA/games/detail/night-in-the-woods-switch
Severed: Toronto
Developer: DrinkBox Studios
Available Now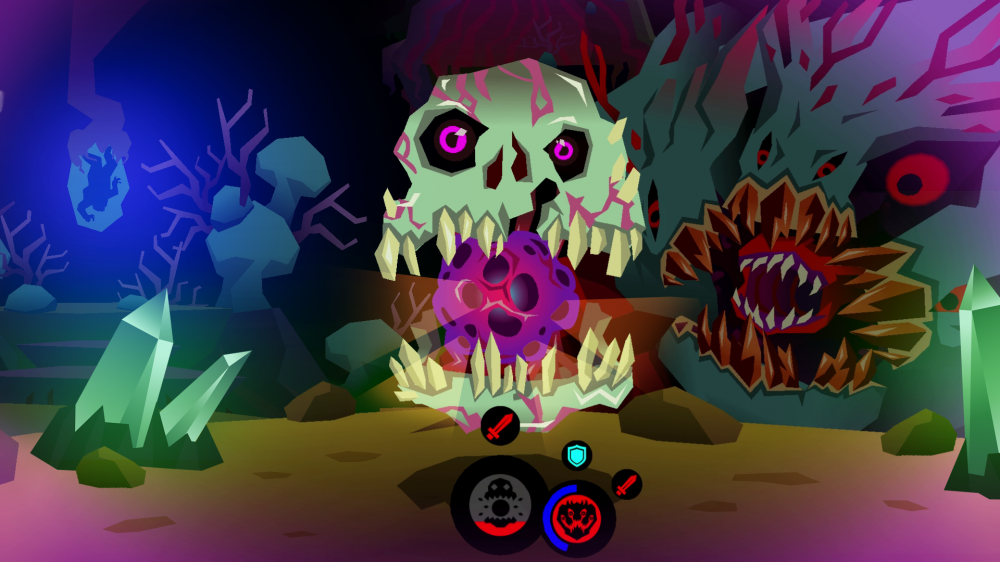 Cut through the nightmare.
Take control of a one-armed warrior named Sasha, wielding a living sword on her journey through a nightmare world in search of her family. Swipe-based touch controls will let you solve puzzles, find secrets, and do battle with a host of disturbing monsters. As the journey goes on, you'll unlock new abilities, ascend an RPG-style upgrade tree, and tease apart the mysteries of the dark fantasy universe Sasha finds herself in.
Master offensive and defensive touch combat techniques to best enemies in combat for a chance at severing their body parts - then wear them to gain new powers or consume them to upgrade your equipment and abilities.
$14.99 in Nintendo eShop
For more information: https://www.nintendo.com/en_CA/games/detail/severed-switch
Major First- and Third-Party Releases
New Bone-Chilling Games for Nintendo 3DS and Nintendo Switch. Enjoy spooky-good ghost-hunting fun in Luigi's Mansion (Available now on the Nintendo 3DS family of systems for $49.99) or delve into an epic dark fantasy universe stricken by decline and the Curse. Explore its intricate world design - full of hidden passages, dungeons and secrets - and uncover deeply rooted lore in DARK SOULS: REMASTERED (available now on Nintendo Switch for $49.99).
Super Mario Odyssey Gets a Halloween Update. Everyone in the Nintendo world is getting ready for Halloween, including Mario and Cappy who have new Zombie Headwear and a Zombie outfit.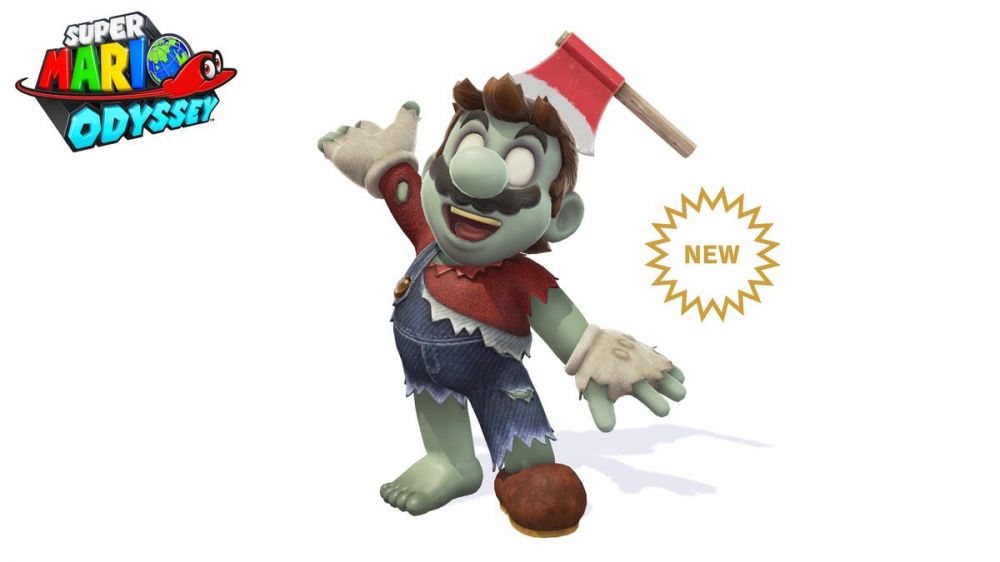 Available in the Super Mario Odyssey store after you've finished the main story.
Keep the Spooky Times Going. Ages ago, angels and demons birthed our world in a forbidden union. Now they've come to claim it. Stand tall among Sanctuary's meek and wicked to battle walking corpses, horrifying cultists, fallen seraphs, and the Lords of Hell, in Diablo 3: Eternal Collection (available November 2 on Nintendo Switch for $79.99).