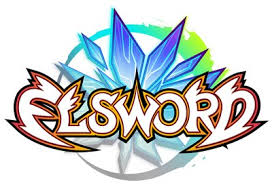 WELCOME TO ARIEL'S NIGHTMARE: ELSWORD'S NEW HALLOWEEN DUNGEON EVENT
Irvine, Calif., October 15, 2014- KOG Games, a leading developer and publisher of popular free-to-play action MMORPGs, is introducing a devilish new Halloween dungeon event for Elsword – Ariel's Nightmare. 
Halloween Erilot lurks in the night and she has chosen Ariel's dreams as her haunt. The only way to help poor Ariel is to defeat the wicked creature. Erilot hides among mimics, so look closely. Thrash the nightmare creatures that have been troubling Ariel and receive Halloween Monster's Souls for exclusive swag!
Up to four players can cooperatively face off against these grisly Halloween nightmares to receive wicked rewards for completing three gruesome stages. However, there's a dastardly twist to this evil dungeon... As time progresses, the monsters in the dungeon multiply, and in order to proceed to the next stage, all monsters must be destroyed. Once the dungeon has been cleared of the frightening monstrosities, it's up to our heroes to ultimately defeat the night terror, Boss Erilot.
Earn a Halloween Monster's Soul by simply completing the dungeon.  By obtaining an in-game key, the Monster's Souls can be unlocked to reveal a number of awesome Halloween prizes, cool costumes and ghastly accessories for their characters.
Elsword is also bringing back their exclusive Halloween costumes from last year, but this time characters Ara, Elesis and Add will receive their very own spooky attire.
To play Elsword for free please visit www.elsword.com and keep watching the official Facebook page here. 
In Elsword, gamers can choose from nine specialized and customizable characters as they explore an immersive world and battle rivals to complete dynamic quests. As players progress through the game, they can evolve their fighting styles by upgrading to new job classes, learning deadly new abilities and mastering combo attacks. With intuitive and straightforward controls, Elsword offers players of all skill levels the ability to experience the thrill of victory in combat either on solo missions or cooperatively in a party of up to four players. For those who welcome a challenge, Elsword also delivers action-packed PvP combat.