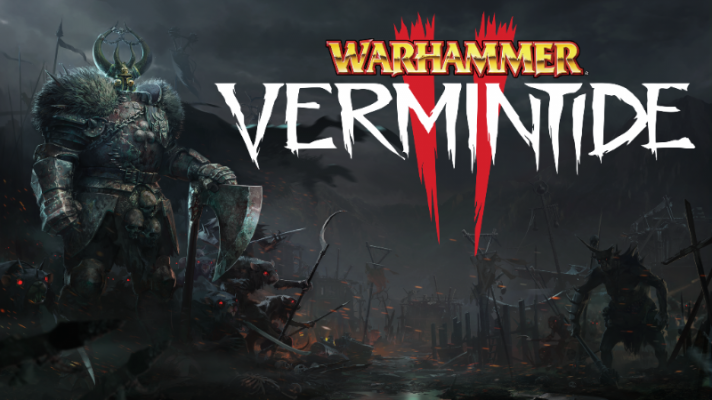 Join the fight in Helmgart on December 18
STOCKHOLM, SWEDEN - November 15, 2018. Independent developer Fatshark today announced that they are rolling out the PlayStation®4 Beta and Pre-Order of their multi-million selling hit game Warhammer: Vermintide 2.
The Warhammer: Vermintide 2 beta is available today, and to join the fight visit www.vermintide.com/. The Pre-Order is available via the PlayStation®4 store.
"We're thrilled to announce the long awaited Beta of Warhammer: Vermintide 2 and for PlayStation 4 players to join the fight" says Martin Wahlund, CEO at Fatshark. "Vermintide 2 combines gritty combat with cooperative multiplayer action and will give PlayStation 4 players an early taste of the brutal combat that awaits them ahead of its December 18 launch."
Watch today's Fatshark PlayStation®4 Beta Stream on www.twitch.tv/fatsharkgames 6PM CET /9AM PST where Producer Robert Bäckström will play the Beta and talk shop.
Pre-Order available today
Warhammer: Vermintide 2 Ultimate Pre-Order Edition is available in the PlayStation®4 store until December 18, the day of Vermintide 2's release.
Exclusive for the Warhammer: Vermintide 2 Ultimate Pre-Order Edition
4 days Early Access
Instant Closed Beta Access
Sigmar Keep Statue
Helmgart Heraldry Themed Skins
2x Portrait Frame
6x Exclusive Heroic Deeds
Shadows over Bögenhafen DLC
Back to Übersreik DLC
Talk beta with Fatshark on our Discord channel https://discord.gg/ACPuuDw
Watch the PS4 Beta Trailer here:
Vermintide 2 is a visually stunning and groundbreaking melee action game pushing the boundaries of the first person co-op genre. Set during the apocalyptic End Times of the Warhammer world – the game introduces the dark, bloody and twisted forces of Chaos as an enemy faction. Other new features include 15 hero careers, new environments, talent trees and the proprietary Heroic Deeds System.
For more information, visit http://www.vermintide.com/
Read more about Warhammer: Vermintide 2 at www.vermintide.com
Like us on www.fb.com/vermintide
Follow us on www.twitter.com/vermintidegame,
Follow us on www.instagram.com/fatsharkgames,
Follow us on www.twitch.tv/fatsharkgames
Chat with us on https://discord.gg/ACPuuDw.