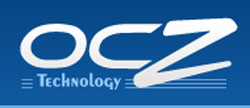 Introducing the Vertex 3.20 SSD Built with Leading-Edge Process Geometry NAND Flash
SAN JOSE, CA—February 19, 2012—OCZ Technology Group, Inc. (Nasdaq:OCZ), a leading provider of high-performance solid-state drives (SSDs) for computing devices and systems, today announced a new 20 nanometer (nm) NAND flash version of its award-winning Vertex 3 SSD Series.  The new Vertex 3.20 SSD is a 2.5-inch, 6Gbps SATA III-based Multi-Level Cell (MLC) drive that implements the feature-set of the Vertex 3 Series but is built around smaller, state-of-the-art NAND flash process geometry.
Being that the Vertex 3 Series is one of OCZ's most popular SSDs to date, and has received numerous accolades from media reviewers globally, the implementation of 20nm NAND flash will extend its availability and enable mainstream users of mobile and desktop platforms to improve gaming, multimedia, and the overall computing experience over traditional hard disk drives (HDDs) and other competing SSDs.  The Vertex 3.20 SSD will be available in 120GB and 240GB storage capacities, with 480GB capacities to follow soon.
Utilizing the proven and effective LSI SandForce® SF-2200 processor, the Vertex 3.20 SSD delivers exceptional performance of synchronous 20nm NAND flash supporting read bandwidth up to 550MB/s, write bandwidth up to 520MB/s, random read performance up to 35,000 input/output operations per second (IOPS), and random write performance up to 65,000 IOPS.  It is also optimized to provide excellent endurance and reliability coupled with power efficiency.
"OCZ is always looking for ways to deliver superior solid state drive storage performance and features, as well as making this technology more accessible to the complete range of customers," said Daryl Lang, Senior Vice President of Product Management for OCZ Technology.  "The Vertex 3 has been a popular SSD series among consumers and implementing the newer, smaller process geometry will not only extend its life, but enables mainstream users with an excellent computing experience at a competitive price point."
The Vertex 3.20 SSD is supported by a 3-year warranty to ensure customer satisfaction and will be available shortly through OCZ's global channel in 120GB and 240GB storage capacities.  For more information on OCZ's popular Vertex 3 Series, please view our product page here