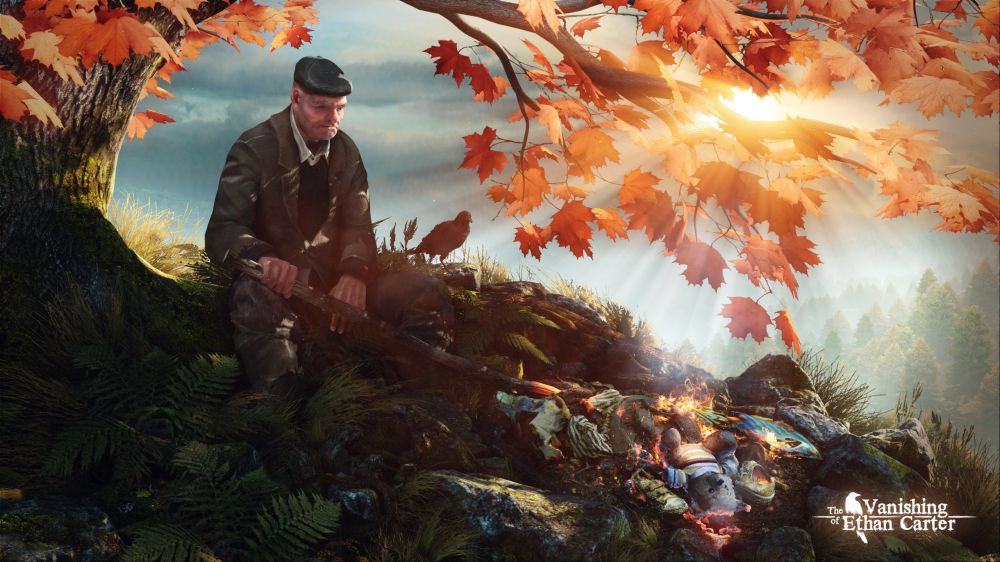 Vienna, June 26 2014: Nordic Games employed its own investigators to look into the case of Ethan Carter and to support Paul Prospero with his endeavours to unfold the truth about The Vanishing of Ethan Carter.
The developers – The Astronauts, founded in 2012 – consist of former owners and designers at People Can Fly, who previously worked on Painkiller, Come Midnight, Gears of War and Bulletstorm.

"The Vanishing of Ethan Carter immediately had the finger on our pulse," said Reinhard Pollice, Business & Product Development Director at Nordic Games. "We're excited to be involved with this one-of-a-kind horror/mystery game and the atmosphere it conveys on screenshots and trailers already. To collaborate with The Astronauts is the icing on the cake."

"With such an understanding and responsive partner it's been really easy for us to make a decision to cooperate with Nordic Games on the box version of our game," said Adrian Chmielarz, co-founder of The Astronauts and lead designer of The Vanishing of Ethan Carter. "Some gamers asked us for a physical copy, and I am happy that thanks to Nordic we can deliver."

About The Vanishing of Ethan Carter
The Vanishing of Ethan Carter is a "weird fiction" horror, meaning its focus is on atmosphere, mood, and the essential humanity of its characters. With its mixture of a beautiful world with the haunting and macabre, this story is catered to adult players. That said, there is no combat in the game. If this game leaves any scars, they will be not visible to the eye. Furthermore, players will be able to experience the story of Paul and Ethan at their own pace, and without the need for sedatives. It's less about pure terror and more about clammy unease.

The Vanishing of Ethan Carter will be available through retail stores and digitally in Q3 2014.

More information on The Astronauts and The Vanishing Of Ethan Carter can be found here: http://www.theastronauts.com/