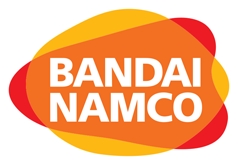 Today Codemasters® announced the 'Best of British' Car Pack for GRID Autosport is available from today for the Xbox 360 games and entertainment system from Microsoft, Windows PC and for the PLAYSTATION®3 computer entertainment system priced at $2.99USD. 
The 'Best of British' car pack features three stunning vehicles, each engineered and produced in the UK. Gamers can see each of the cars in action in a new video.
Introduced by Lead Handling Designer Gehan Pathiraja, who comments of the creation process, "We spend hours of research and a lot of time behind the pad and the steering wheel to make them [the cars] as accurate as possible. There's a lot of work that goes into it to make it feel like that car. Because we've taken a handcrafted approach, we really care for the gameplay and we want other people to experience that as well."

The three cars available in the pack, with accompanying comments from Gehan, are as follows:
1995 McLaren F1 GTR
"We all know the McLaren F1 is an awesome road car – this is the GTR designed for Endurance Racing. It's got a huge wing that will give you massive downforce in the corners, it's all about being brave and attacking those corners at speeds you never thought possible."
2011 Aston Martin Zagato V12
"The Zagato model has bodywork styled by Italian designers, but has a typical Aston Martin V12 engine, very powerful, very torquey. If you can manage the weight and the grip and fire it out the corners, you'll benefit from all that power from the V12."

2007 McLaren Mercedes SLR 722
"It's got a huge supercharged V8 engine that sounds like an old World War Two Spitfire. There's clearly a lot of power being put out from the V8, and you can really feel that in the car in our game."
Fans can keep up with all the latest updates straight from the studio by speeding over to www.gridgame.com and www.facebook.com/gridgame or by following the team at www.twitter.com/gridgame.