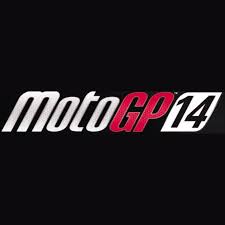 NGM FORWARD RACING - THE OFFICIAL TESTERS OF THE MOTOGP™ VIDEOGAME
PQube, Bristol - July 9th 2014. Milestone, one of the most recognized racing videogame developers and publishers for consoles and Windows PC®, release the new video MotoGP™14: Tested by NGM FORWARD RACING TEAM.
 
After a successful video that features Jorge Lorenzo, two new videos devoted to the partnership between Milestone and the official MotoGP™ riders are now available - featuring the riders of NGM FORWARD RACING TEAM: Aleix Espargarò, Colin Edwards (class MotoGP™), Mattia Pasini and Simone Corsi (Class Moto2™). The first video offering a glimpse of the meeting between the riders and the developers, and the second analyzing their feedback after the Play Testing Session.

MotoGP™14 features tracks and riders from the official MotoGP™ 2014 season, the riders from  MotoGP™ 2013* class and Champions from the past, plus more than 100 riders, all the official manufacturers and 18 tracks.
 
Developed by Italian Milestone Studio, MotoGP™14 is now available on Xbox 360®, Windows PC®, PlayStation®3, PlayStation®Vita** and on PlayStation®4.

WEB: http://motogpgame.co.uk
PQube Facebook: https://www.facebook.com/pqube
Pqube Twitter: @pqubegames
Pqube Youtube: https://www.youtube.com/user/PQubeGames