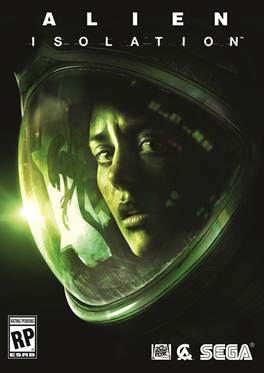 The latest Insider Video for Alien: Isolation™, 'The Cast of Alien™', features exclusive behind the scenes interviews with key cast members of the 1979 Ridley Scott masterpiece, Alien. Academy Award-nominated and Golden Globe-winner Sigourney Weaver (Ellen Ripley), Tom Skerritt (Dallas), Veronica Cartwright (Lambert), Harry Dean Stanton (Brett) and Yaphet Kotto (Parker) discuss reprising their roles in a video game and the legacy of one of the most enduring horror franchises in movie history.
Alien: Isolation's bonus content is set to bring fans of the series and gamers alike one of the most memorable and unique gaming experiences. Transporting gamers back to the set of Alien in the pre-order bonus content "Crew Expendable" and "Last Survivor". "Crew Expendable" sees the original crew reunited aboard the Nostromo. Brett and Kane are dead; alongside Ash and Lambert, it is now down to the player as Dallas, Parker or Ellen Ripley, to find a way to isolate the Alien and overcome the terror that confronts them. "Last Survivor" picks up the story as Ripley tries to escape on the Narcissus. On hearing the screams of Lambert and Parker, the player must navigate their way back down through the Nostromo in order to activate the self-destruct sequence, before retracing their steps back to the Narcissus shuttle and escape.
Alien: Isolation is a first-person survival horror game capturing the fear and tension evoked by Ridley Scott's 1979 classic film. Players find themselves in an atmosphere of constant dread and mortal danger as an unpredictable, ruthless Xenomorph is stalking and killing deep in the shadows. Underpowered and underprepared, you must scavenge resources, improvise solutions and use your wits, not just to succeed in your mission, but to simply stay alive.
Alien: Isolation will be available from October 7, 2014, for Xbox One the all-in-one games and entertainment system from Microsoft, PlayStation®4 computer entertainment system, Windows PC, Xbox 360 games and entertainment system from Microsoft and PlayStation®3 computer entertainment system.
For more information and to keep ahead with the latest news, find us at www.alienisolation.com, follow us on www.facebook.com/alienisolation and join the conversation on www.twitter.com/alienisolation .
{youtube}GDDVTG35DDg{/youtube}