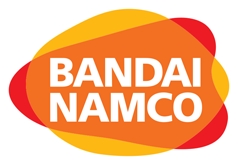 PAC-MAN® Returns in a 3D Adventure to Entertain a Whole New Generation of Fans in a Bustling World with New Powers and Zany Friends

SAN JOSE, Calif., (October 29, 2013) Leading video game publisher and developer NAMCO BANDAI Games America Inc. is proud to announce that PAC-MAN™ and the Ghostly Adventures is available at retailers today in North and Latin America for the Xbox 360 games and entertainment system from Microsoft, PlayStation®3 computer entertainment system, STEAM®, and Wii U™ from Nintendo. The game is based on the original storyline from the hit animated series aired on Disney XD® in the U.S., produced by Avi Arad, the renowned Hollywood producer and founder of Marvel Studios. In PAC-MAN and the Ghostly Adventures our favorite yellow chomping machine with an insatiable appetite becomes the unlikely hero destined to save PacWorld from the evil plots of Betrayus and his Netherworld ghosts!

The modern makeover of NAMCO BANDAI Games' beloved PAC-MAN property immerses players in a wacky world of new adventures while still harkening to classic PAC-MAN gameplay elements such as chomping ghosts. Not only will Pac still be devouring scared blue ghosts in PAC-MAN and the Ghostly Adventures, he will also have to face various types of Netherworld ghosts that will prove to be a challenge for the yellow youngster. In the fight for freedom and the future of PacWorld, Pac will need to rely on an extensive menu of Power Berries that bestow Pac with unique power-ups that allow him to either burn or freeze ghosts, bounce around like a rubber ball, barrel through levels as a spinning top or even mow down ghosts as a giant granite ball. Each power up changes the way players can attack or move across various terrains, bringing new and exciting gameplay challenges for players to master.

PAC-MAN and the Ghostly Adventures twists the rules of PAC-MAN by letting gamers take on the role of the four mischievous ghosts—Inky, Blinky, Pinky and Clyde—in an all-new exciting multiplayer mode. The re-imagined maze mode allows gamers and up to three of their friends to play competitively to see who can catch PAC-MAN first as the elusive yellow PacWorlder darts around intricate mazes. PAC-MAN and the Ghostly Adventures will also contain unlockable classic 2D arcade-style mini games featuring new Pac vehicles such as the Cherry Copter and Pineapple Tank.

"PAC-MAN has been a cornerstone franchise at Namco Bandai Games for over 30 years touching the lives of multiple generations of gamers," said Chris Gilbert, Senior Vice President of Sales and Marketing at NAMCO BANDAI Games America Inc. "From PAC-MAN's arcade debut in the 80's that kick-started his meteoric rise to becoming a pop-culture icon to his hit animated series that premiered this year on Disney XD; PAC-MAN continues to be a global entertainment brand, winning new fans and bringing fun and laughter to families the world over."

PAC-MAN and the Ghostly Adventures is available in North and Latin America for the Xbox 360, PlayStation®3 system, STEAM and Wii U at a MSRP of $39.99 and is rated "Everyone 10+" by the ESRB. A separate 2D side-scrolling version of the game will be available for the Nintendo 3DS™ on November 5th. For a limited time, fans will receive a free gift in the form of a glow-in-the-dark poster contained in the retail package of the game (while supplies last).  For more information about PAC-MAN and the Ghostly Adventures please visit http://www.PacIsBack.com.