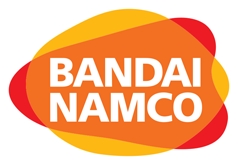 SOULCALIBUR II HD ONLINE RELEASE DATE AND NEW GAMEPLAY VIDEOS

NAMCO BANDAI Games America Inc. today announced that SOULCALIBUR® II HD Online will be available throughout North America on November 19, 2013 for PlayStation®3 computer entertainment system via the PlayStation®Network, and on November 20th 2013, for the Xbox 360® games and entertainment system from Microsoft via Xbox LIVE® Arcade.  The game will be available for download on both Xbox LIVE and PlayStation Network for $19.99.  New gameplay videos can also be downloaded at NAMCO BANDAI Games America Inc.'s press FTP address found below.

Developed by PROJECT SOUL, the elite development team at NAMCO BANDAI Studios, SOULCALIBUR II HD Online reimagines the beloved title by adding online multiplayer support to the title as well as vibrant updated graphics to take advantage of modern high definition TVs. Heralded as one of the best fighting games of all-time, SOULCALIBUR II returns to consoles this year with crisp new high definition graphics and all-new online modes in celebration for its 10 year anniversary. Fans will also be pleased as the two legendary heroes, SPAWN and HEIHACHI, originally exclusive guest characters, will be for the first time ever playable on both platforms.
{youtube}24b_-JX-z6s{/youtube}
{youtube}A03h9y0eYj0{/youtube}
{youtube}ZXxCV2hXV58{/youtube}