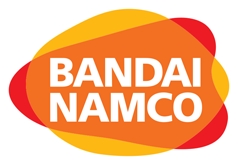 NAMCO BANDAI Games America Inc. announced today the inclusion of an original animation depicting the formation of the mysterious and dreaded Akatsuki exclusively for NARUTO SHIPPUDEN™: Ultimate Ninja® STORM REVOLUTION.  The all-new animation details Pain and Konan's recruitment of rogue Ninja from each of the hidden villages to join the most nefarious and deadly adversary throughout the Ninja world: The Akatsuki.
The new animation will be woven into gameplay, allowing players to take part in the origins of the Akatsuki.  Various members of the newly initiated Akatsuki such as Sasori, Kakuzu, and others, will have new outfits designed by series creator Masashi Kishimoto.  
NARUTO SHIPPUDEN: Ultimate Ninja STORM REVOLUTION is the continuation of the Ultimate Ninja STORM franchise from CyberConnect2.  The latest version of the celebrated series will be available throughout the Americas in 2014 for the PlayStation®3 computer entertainment system and Xbox 360® games and entertainment system from Microsoft.