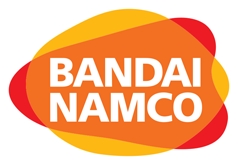 San Francisco, CA - August 26, 2014 - BANDAI NAMCO Games America Inc. has gone back to the shop to design a new major content update for Ridge Racer Slipstream, a fast-paced competitive auto racing game for iPhone, iPad and iPod touch. This latest gameplay package, rolling out today on the App Store, supercharges the experience with four new Class 1 machines, two picturesque racetracks and new tests of vehicular adrenaline to conquer.
Ridge Racer Slipstream drivers can now get behind the wheel with the Kamata Synci and RC410, as well as the Lucky Wild Evolver and Soldat Rauna. A pair of new courses - the Seacrest District and Surfside Resort - provide the perfect settings to put them to the test, while new Masters' Class 1 career mode challenges, races, battles and achievements deliver hours of rubber-burning excitement. The update also adds a number of minor bug fixes and performance improvements, including support for game controllers.

Released earlier this year, Ridge Racer Slipstream captures the action and energy players have come to expect from over two decades of Ridge Racer. Become a high-speed legend in career mode, hit the streets in a flash with arcade play or go online for 8-player, real-time multiplayer against friends and rivals with Facebook integration. The title also features a full garage of nitro-fueled gameplay perks and customizable components beneath the hood.

For more information on BANDAI NAMCO Games' library of products, visit http://www.bandainamcogames.com. For the latest Ridge Racer news, follow along at https://www.facebook.com/ridgeracerslipstream and @RR_Slipstream.

Ridge Racer Slipstream is available for free from the App Store on iPhone, iPad and iPod touch or at http://www.AppStore.com.