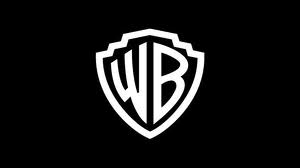 Now Available for iPhone, iPad & iPod touch

Players Can Choose From Ten Fun Mini-Games Based On Iconic Cartoon Worlds
BURBANK, Calif. – August 7, 2014 – Warner Bros. Interactive Entertainment today announced the launch of its Scooby Doo & Looney Tunes Cartoon Universe: Arcade App for iPhone, iPad and iPod touch.  In this new game, players can hang out in the Arcade Hub with their favorite Scooby Doo and Looney Tunes characters and select from ten replayable, mini-games based on the well-known cartoon worlds, each with multiple levels and increasingly difficult challenges.

Players can customize their character and choose from themed outfits or mix-and-match more than 100 different items to be as wacky or as cool as they want to be.  They earn coins that can be used to unlock other games in the arcade or customize their character with special outfits, abilities and items that add a fun new twist to the game.

The fun mini-games are Parsec Post, Porkie Pig's Mimi-Putt, Taking Root, Feets of Strength, Fowl Ball, Wool Pull, Stellar Shootout, Hop for the Best, Hit the Write Note, and Ready, Set, Mow.

Using Game Center with iOS7 support, players are visible to friends and the gaming community and can track their achievements to see how they rank compared to their friends.

The Scooby Doo & Looney Tunes Cartoon Universe: Arcade App is available for $4.99 from the App Store on iPhone, iPad and iPod touch or at www.AppStore.com.